A Bristol Sports Bar with Food and a Great Atmosphere Where Customers Are Treated Right​
Affordable Food
and Drinks to Satisfy
Every Customer!​
Marc, the owner of Legends, realizes an important thing: People in Bristol and surrounding areas simply want a bar with food, sports and entertainment. They can find it all at Legends. There is nothing pretentious about the beer selection, menu, and decor. The food and drinks are affordable.

Marc has independently owned and operated Legends for eleven years after co-owning it with someone else for nine. He oversees all the operations on a day-to-day basis and knows all of the returning customers by name. He hires and trains his own kitchen, bar and wait staff.

We encourage a good time at Legends. Plenty of TVs handle the big games as well as customer requests. The building has the largest bar game room in the Bristol area. The area's top bands and DJs are scheduled on weekends. A few times a year, including opening day of football, drink specials and one of our legendary buffets attract a crowd.

The Wednesday night Train Night is a unique event that's never happened anywhere else in Connecticut. Everyone has a chance to win the Train Night jackpot. To see the latest Train Night video, go back to our home page.​
One of the Biggest Bar Game Rooms
in the Area Including 2 Pool Tables, Professional Dart Boards and More​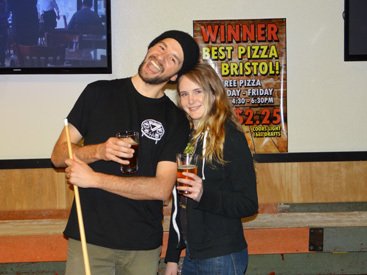 You'll Never Miss a Big Game
Bristol's Home for Sports, Fun, and Great Food and Drinks​
192 Pine Street
Bristol, CT 01060​